Bobrick Commercial Washroom Accessories
Do Less & Get More Out of Your Restroom
A well-functioning restroom requires less maintenance. It uses less paper towels, soap and energy. It turns the restroom into a source of value for the facility—not wasted time and money. Bobrick products and resources provide facility managers with the support they need to efficiently operate great restrooms.
Full installation services available nationwide from a range of trained, experienced hardware installers.
Contact us today for a price on your next commercial project. We work with our installers to ensure you have the price to suit.
We help design professionals achieve their vision with specification advice and technical data.


Shop Now
Search our Online Store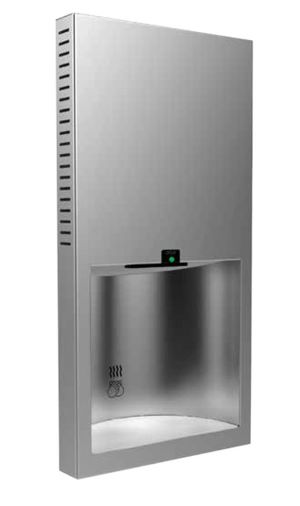 Put your hands together for our new recessed dryer with an oversized drying alcove.
B-3725 Recessed Hand Dryer
Contemporary low-profile design and splash-resistant recessed hand dryer with 150 mm of deep drying alcove, a curved back and a ceramic water absorbent surface to capture and evaporate water.
To download a professional decibel meter to your smart phone select App Store or Google Play.
Don't miss out!
Subscribe to our newsletter for the latest updates.